Welcome to Gareth Thomas Endodontics
Gareth Thomas Endodontics provides an advanced endodontic (root canal) treatment service to patients across West, Mid and South-East Wales.
Learn More
Predictable Endodontic Treatment
We pride ourselves in offering the highest standard of endodontic treatment using advanced skills and the latest equipment from 3 specialist dental practice in Lampeter, Hay-on-Wye and Cardiff.
"My clinical practice has been exclusively focused on endodontics for a number of years. I have accumulated extensive experiencing in the provision of complex endodontic treatment to referred patients both in specialist referral practice and NHS hospital clinics across the UK. I work alongside dedicated support staff where we aim to streamline the referral process making patients feel welcome and at ease during treatment  

I also deliver endodontic educational programs to dentists and postgraduate students for Health Education and Improvement Wales, University of South Wales and Kings College, London

'Patients will be provided with endodontic treatment of the highest standard. Referring dentists are kept informed of their patients progress along the referral pathway reinforcing the trusted partnerships we have with our many referrers"
Gareth Thomas Endodontics operates from 3 specialist dental practices; Pont Steffan Dental Practice in Lampeter ideally situated for patients in West Wales, Hay-on-Wye Dental Centre in the market town of Hay ideally situated for patients in Powys and Rhiwbina Dental in North Cardiff.
In all practices, Gareth operates alongside a team of similarly minded, highly skilled clinicians who offer specialist dental treatments such as dental implants and prosthodontics. 'Working in such an environment promotes delivery of high standards of patient care with access to other specialists when required'    

Cardiff
From Cardiff? Get directions to our clinic. 
View Location

Powys
From Powys? Get directions to our dental clinic. 
View Location

Lampeter
From Lampeter? Get directions to our dental clinic. 
View Location
About Me
Dr Gareth Thomas
BDS (Hons) MFDS (RCSEd) MSc (Endodontics) MEndo (RCSEd) MRD (RCSEng) PGC (Dental Edu.)
Graduated from Cardiff Dental School
Gareth graduated with honours from Cardiff Dental School in 2008. Upon graduation he completed vocational training in practice in the South Wales Valleys. It was in this year his passion for endodontics developed with an enthusiasm for further training.
Royal College of Surgeons Completion
Following completion of the Royal College of Surgeons MFDS examinations in 2010, Gareth completed a year-long Advanced Endodontics Certificate at the University of Warwick followed by a 3-year MSc in Clinical Endodontics at the University of South Wales. These courses combined scientific theory and practical training in completion of complex endodontic treatment by leading restorative and endodontic academics.
MSc Completion in 2015
Since completion of his MSc in 2015, Gareth has developed considerable experience in the management of patients requiring complex endodontic treatment. He spent a year working as Speciality Dentist in Endodontics at the Royal London Dental Institute, and combines treatment at Gareth Thomas Endodontics practices with positions as Speciality Dentist in Endodontics for the Abertawe Bro Morgannwg Health Board and Powys Health Board. He also lectures on the topic of endodontics to dentists and students for Health Education and Improvement Wales, University of South Wales and Kings College London.
Membership in Restorative Dentistry and Membership in Endodontics
The Membership in Restorative Dentistry (MRD) and Membership in Endodontics (MEndo) are the only qualifications recognised as the end point of training in one of the mono-specialties of restorative dentistry. Gareth is one of the only dentists in Wales to have passed these demanding examinations at both Royal College of Surgeons in London and Edinburgh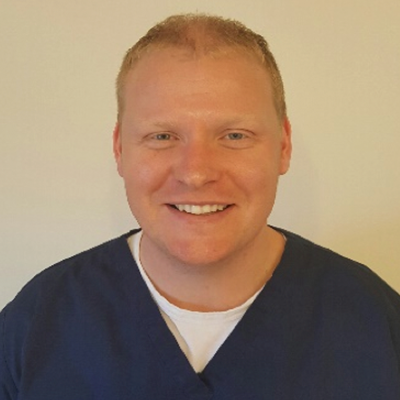 Patient Feedback
"Excellent exceptional both from Gareth and the staff. Would recommend to anyone."
Mrs S.H
"Gareth is extremely professional and friendly. His treatment delivery is exemplary and I have no hesitation whatsoever in highly recommending him."
Mr R.B
"A little apprehensive about having a root canal treatment, in the event pain free and very relaxed about going back in future. Recommended"
Mr R.G
"Thank you all so much for your care. It has been much appreciated"
Mr P.S
"Many thanks for all the wonderful treatment"
Mrs J.D
"Thanks so much for the excellent dental care received"
Mrs L.J
"Expert dentistry which is explained throughout. Friendly diligent and make the whole experience pain free"
Miss N.P
"Thank you for all the care you have given"
Mrs L.L
"Kind and extremely empathetic. Highly recommended"
Mr J.S
"You were all so very kind and caring which made treatment easy"
Mrs L.B