Endodontic treatment
Endodontic (root canal) treatment is one of the most technically demanding treatments available in dentistry. Although all dentists are trained to provide root canal treatment, some dentists specialise in root canal treatment having undertaken further training in this field. Problems such as canal curvature, calcification or unsuccessful attempts at root filling will require the intervention of dentists with specialist skills. You may choose, or your dentist may recommend, to have a more routine root canal treatment completed to a specialist standard to maximise successful outcome.
Root canals are typically less than 1/10 of a millimetre in diameter and those who specialise in root canal treatment will use microscopes, advanced equipment and specialist techniques which significantly increases the success of treatment when compared to that of a general practitioner.
Retreatment
Requires revision of previous treatment to remove old root filling materials and disinfect root canals to remove persistent bacteria
Example of retreatment of a maxillary first molar tooth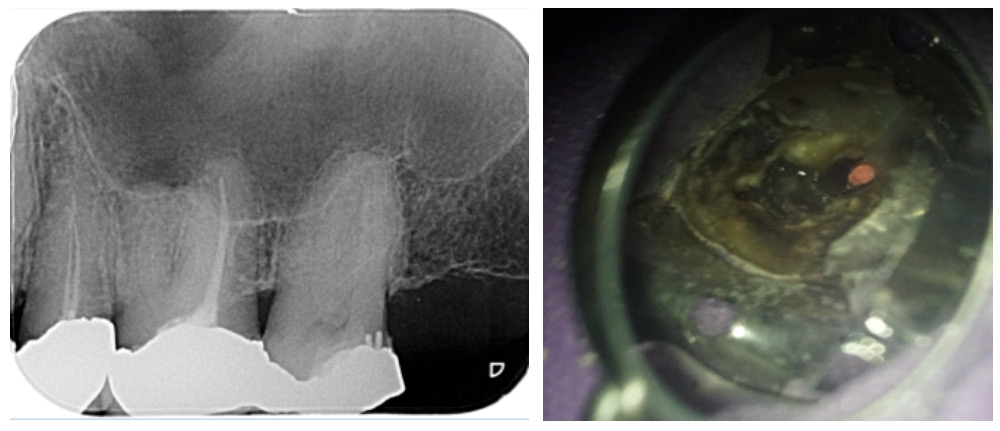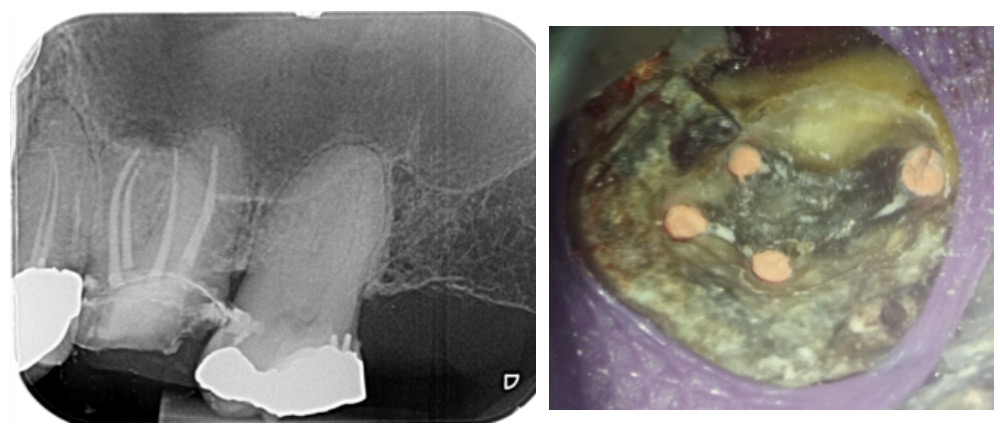 Canal Calcification
Root canals can become calcified and blocked due to long term irritation of the dental pulp making them impossible to negotiate without specialist equipment and materials
Example of a calcified maxillary incisor successfully treated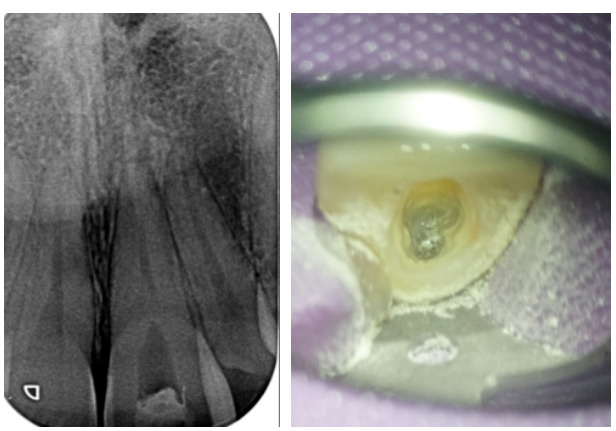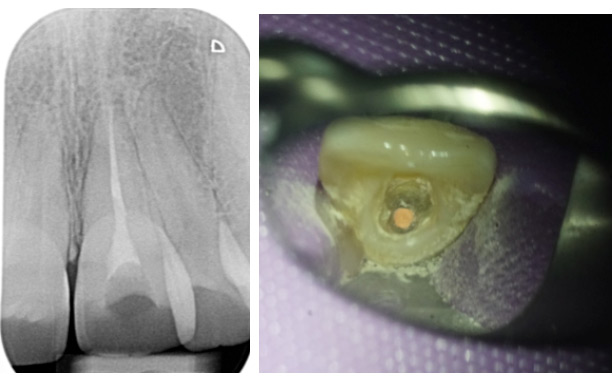 Post or file removal
Root canals can be blocked by the placement of posts or pins used to retain crowns or large fillings making future endodontic treatment challenging
Example of successful removal of a fractured post and endodontic retreatment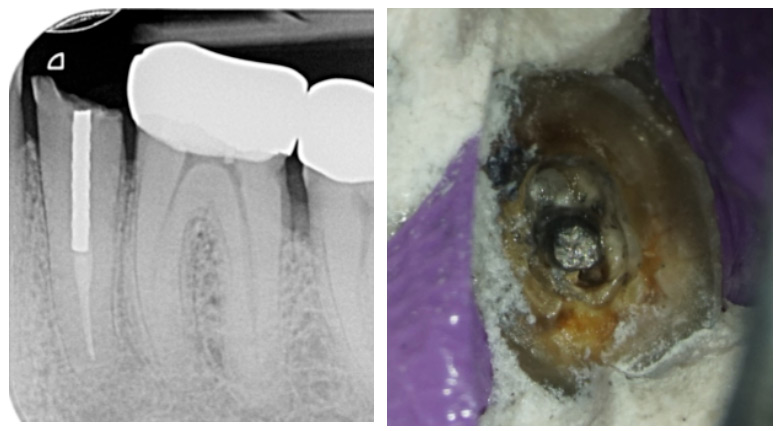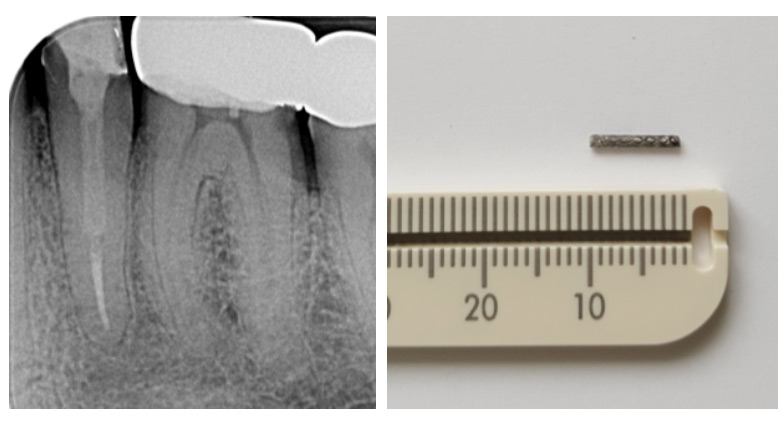 Open Apex Closure
Traumatised teeth can be difficult to treat where there has been damage to the dental pulp or supporting tissue effecting normal root development
Example of closure of open root apex following infection as a result of trauma to the tooth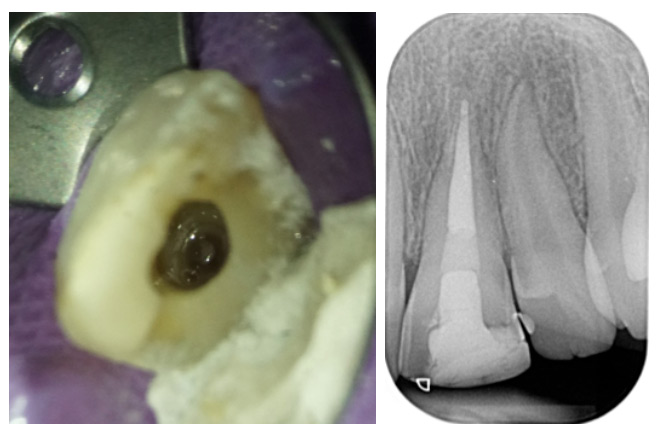 Perforation Repair
Root canals can be easily perforated by the instruments used to clean and shape them. Special cements can be used to repair such defects
Example of perforation repair located during endodontic retreatment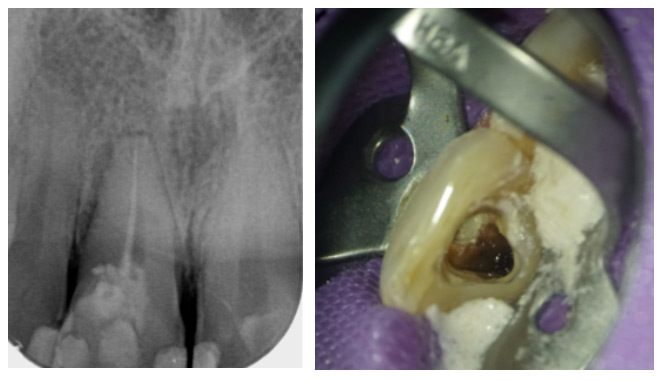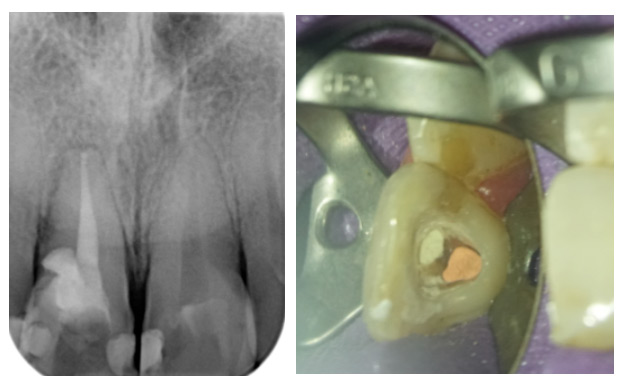 Microsurgical Endodontics
A surgical approach can be undertaken with persistent disease to excise inflammatory or cystic tissue at the root end
Example of surgical endodontic treatment to remove this radicular cyst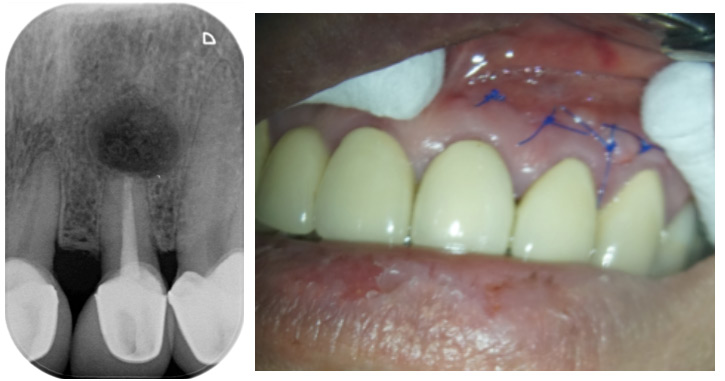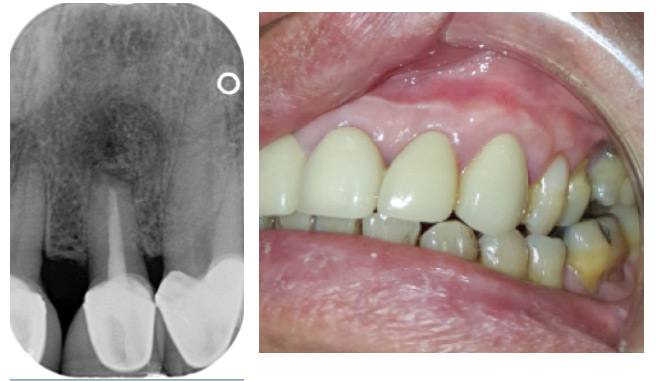 Fee Guide
Providing high quality endodontic (root canal) treatment is time consuming and requires expensive specialised materials, equipment and training.
The cost of treatment ranges from £525-£750 for a front tooth to £725-£850 for a back tooth depending on complexity.
Following consultation, a precise cost of treatment will be given and a written report provided. Root canal treatment is nearly always cheaper than extraction and provision of a bridge or dental implant.
| Treatment | Fee |
| --- | --- |
| Consultation / Assessment | £150 |
| Incisor / Canine Tooth | From £500 |
| Premolar Tooth | From £550 |
| Molar Tooth | From £700 |
| Microsurgery | From £525 |
Make a referral
To make a referral click on the button below to see our referral process
Make a Referral